Casual Chic – Effortless Elegance for Informal Gatherings
Casual gatherings are an opportunity to showcase your style while maintaining comfort and appropriateness for the event. However, casual doesn't mean unkempt or sloppy. Instead, opt for a polished yet relaxed look that reflects your personality. Here's how to achieve casual chic:
Daytime Casual
Choose light and breathable fabrics for casual daytime events, such as brunches or outdoor get-togethers. A well-fitted pair of jeans or chinos, paired with a stylish t-shirt or a casual blouse, can be a great starting point. Complete the look with comfortable footwear, such as loafers or stylish sneakers, and accessorize with minimal jewelry.
Evening Casual
Evening casual events, like dinner parties or social gatherings, call for slightly more formal attire. A stylish sundress or a tailored button-down shirt paired with dressy pants can strike the perfect balance between comfort and sophistication. Add a touch of glamor with accessories like statement earrings or a fashionable watch.
Business Formal – Conveying Professionalism with Style
Business formal dress codes are common in corporate settings and professional events. These occasions require a polished appearance that exudes confidence and competence. Aim for a refined look that adheres to the following guidelines: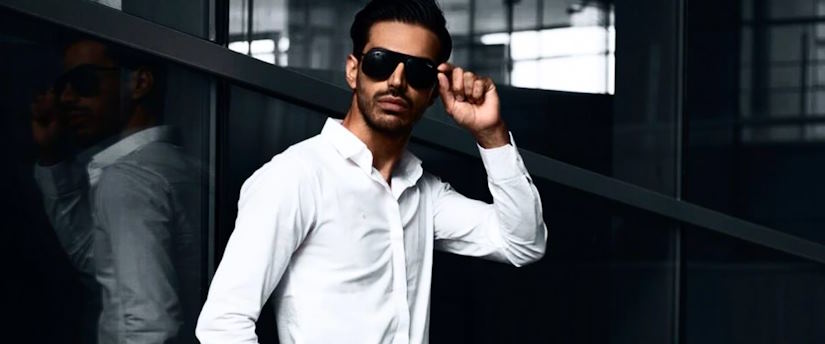 Men's Business Formal
A tailored suit in classic colors like navy, charcoal, or black is a go-to choice for men. Pair it with a crisp dress shirt, a tie, and leather shoes. Ensure your clothing fits well and is well-groomed, giving off a sharp and professional image.
Women's Business Formal
Women can opt for a well-tailored pant or skirt suit in neutral tones paired with a button-down blouse or a modest shell top. Choose closed-toe heels or polished flats for footwear, and keep accessories minimal and elegant. A sleek hairstyle and professional makeup will add the finishing touches to your formal business look.
Black-Tie Elegance – Making a Statement at Formal Events
Black-tie events demand the highest level of sophistication and elegance. These affairs call for glamorous and refined attire that makes a bold statement. Ensure you stand out for all the right reasons with the following tips:
Men's Black-Tie Attire
For men, a black tuxedo is the standard for black-tie events. Opt for a black satin bow tie, a crisp white dress shirt, and polished black dress shoes. Complete the look with cufflinks and a pocket square. Remember, details matter when it comes to black-tie elegance.
Women's Black-Tie Attire
Women can make a stunning impression with a floor-length evening gown in rich fabrics and elegant silhouettes. Choose colors complementing your skin tone and accessorize with statement jewelry and an evening clutch. Consider classic hairstyles for chic updos to enhance your overall look.